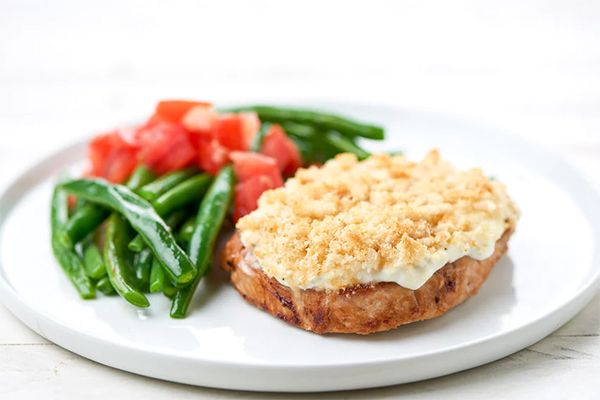 Place large non-stick pan over medium-high heat. Add olive oil.
Pat 6oz boneless pork chops dry. Season both sides with salt and pepper.
Add pork chops to hot pan and sear until golden brown, 2-3 minutes per side.
Transfer pork shops to prepared baking sheet and spread crust evenly over each chop.
Top crust with crushed croutons. Roast in 400 degree oven till chops reach 145 degrees (6-8 min).

Crust: Mix 10 oz cream cheese, 10 oz sour cream and 2 1/2 tsp powdered Ranch Seasoning together.
Spread on each chop. Top with crushed seasoned croutons.