Oven Roasted Broccolini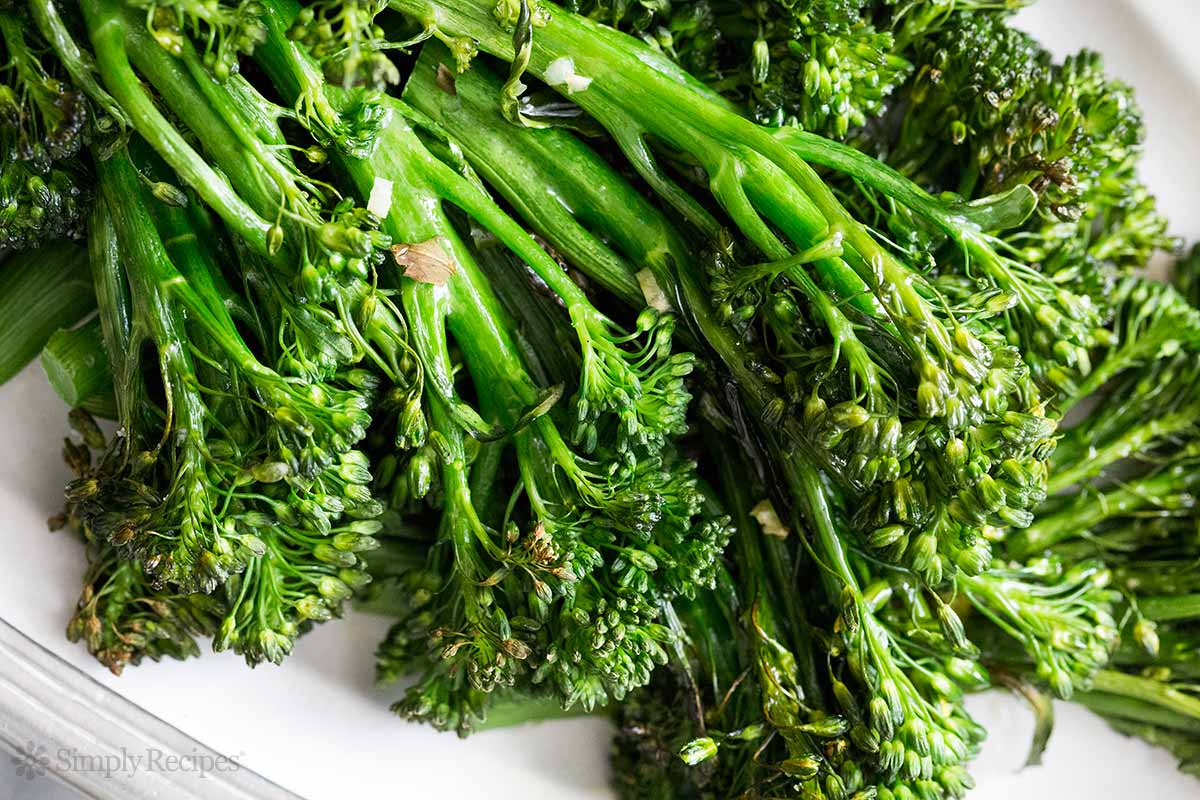 Prep time: 5 minutes
Cook time: 8 minutes
Yield: Serves 4

INGREDIENTS
2 bunches broccolini (about 1 1/4 pound total), trimmed
3 cloves garlic, minced (about 3 teaspoons)
4 Tbsp olive oil
Salt
Pepper

METHOD
1 Preheat oven broiler.

2 Line a roasting pan with aluminum foil. Spread the broccolini out in an even layer.
Sprinkle the garlic over the broccolini. Drizzle the olive oil over the broccolini. Sprinkle with salt and pepper.

3 Place under the broiler and cook for 6 to 8 minutes (keep an eye on it!), until lightly browned and the stalks are fork tender.

4 Squeeze a little lemon juice over the broccolini amd serve immediately.